Женщины в Иране нацепили бороды, чтобы проникнуть на стадион
Они хотели увидеть награждение «Персеполиса»
Несколько иранских женщин переоделись в мужчин и нацепили бороды, чтобы увидеть награждение «Персеполиса», который в 11-й раз стал чемпионом страны.
В домашнем поединке «Персеполис» с крупным счетом переиграл «Сепидруд Решт» (3:0). Церемония награждения прошла после матча.
Добавим, что женщинам в Иране запрещено посещать футбольные матчи.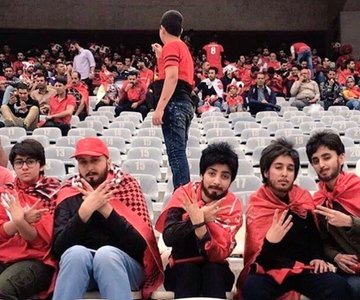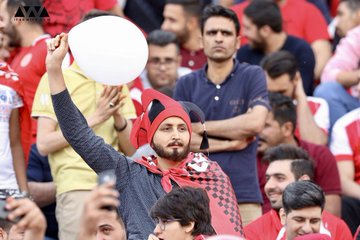 BabaGol@BabaGol_Iranian female fans dressed as men made it to @PersepolisFC inauguration match yesterday at the Azadi. True heroes!
Там маленькие кажутся большими, Там толстенькие кажутся худыми, Там головы у всех, как у гигантов, А руки, как у лучших музыкантов. Там зеркала изогнуты, как блюдца, И все смеются, и все смеются, И все смеются. (с) В столиці пройшов щорічний фестиваль шизофренії та брехні. Понад 55 000 зомбаків…